Previous Faculty Publications
Below you will find a selection of research articles published by members of the IMPRS-TP faculty prior to 2022.
Hasan A, Misewitsch K, Nitsche MA, Gruber O, Padberg F, Falkai P, Wobrock T: Impaired Motor Cortex Responses in Non-Psychotic First-Degree Relatives of Schizophrenia Patients: A Cathodal tDCS Pilot Study. Brain Stimulation, 2013 Sep; 6(5):821-9
Hasan A, Wobrock T, Grefkes C, Labusga M, Levold K, Schneider-Axmann T, Falkai P, Müller H, Klosterkötter J, Bechdolf A (2012): Deficient Inhibitory Cortical Networks in Antipsychotic-Naive Subjects at Risk of Developing First-Episode Psychosis and First-Episode Schizophrenia Patients: A Cross-Sectional Study. Biological Psychiatry 2012 Nov1; 72(9):744-51
Koutsouleris N, Meisenzahl EM, Borgwardt S, Riecher-Rössler A, Frodl T, Kambeitz J, Köhler Y, Falkai P, Möller HJ, Reiser M, Davatzikos CIndividualized differential diagnosis of schizophrenia and mood disorders using neuroanatomical biomarkers. Brain. 2015 Jul;138(Pt 7):2059-73.
Kambeitz J, Kambeitz-Ilankovic L, Leucht S, Wood S, Davatzikos C, Malchow B, Falkai P, Koutsouleris N.Detecting neuroimaging biomarkers for schizophrenia: a meta-analysis of multivariate pattern recognition studies. Neuropsychopharmacology 2015 Jun;40(7):1742-51
Koutsouleris N, Riecher-Rössler A, Meisenzahl EM, Smieskova R, Studerus E, Kambeitz-Ilankovic L, von Saldern S, Cabral C, Reiser M, Falkai P, Borgwardt S.. Detecting the psychosis prodrome across high-risk populations using neuroanatomical biomarkers. Schizophr Bull. 2015 Mar;41(2):471-82.
Kambeitz-Ilankovic L, Meisenzahl EM, Cabral C, von Saldern S, Kambeitz J, Falkai P, Möller HJ, Reiser M, Koutsouleris N. Prediction of outcome in the psychosis prodrome using neuroanatomical pattern classification. Schizophr Res. 2015 Mar 26. pii: S0920-9964(15)00134-6.
Wei H, Landgraf D, Wang G, McCarthy MJ. Inositol polyphosphates contribute to cellular circadian rhythms: Implications for understanding lithium's molecular mechanism. Cell Signal. 2018 Jan 11;44:82-91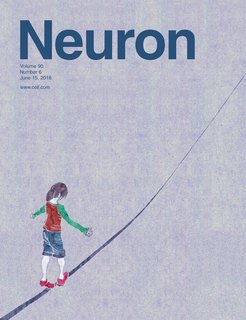 Mende M, Fletcher EV, Belluardo JL et al. Sensory-Derived Glutamate Regulates Presynaptic Inhibitory Terminals in Mouse Spinal Cord. Neuron June 15, 2016: vol90/6, p1189–1202
Schormair B., ..., Müller-Myhsok B. & Winkelmann J.: Identification of novel risk loci for restless legs syndrome in genome-wide association studies in individuals of European ancestry: a meta-analysis. Lancet Neurol 2017; 16: 898–907
Andlauer TFM, … Binder EB, ... and Müller-Myhsok B. Novel multiple sclerosis susceptibility loci implicated in epigenetic regulation. Sci Adv 2016 (June 17), 2.
Brenndörfer J, Altmann A, Widner-Andrä R, Pütz B, Czamara D, Tilch E, Kam-Thong T, Weber P, Rex-Haffner M, Bettecken T, Bultmann A, Müller-Myhsok B, Binder EE, Landgraf R, Czibere L. Connecting Anxiety and Genomic Copy Number Variation: A Genome-Wide Analysis in CD-1 Mice. PLoS One. 2015 May 26;10(5):e0128465.
Uher R, Ripke S, Müller-Myhsok B, Lewis CM, Perlis RH. Association of a brain methylation site with clinical outcomes in depression does not replicate across populations. Am J Psychiatry. 2015 Apr;172(4):395-7.
Palm U, Keeser D, Hasan A, ...Falkai P, ..., and Padberg F. Prefrontal Transcranial Direct Current Stimulation for Treatment of Schizophrenia With Predominant Negative Symptoms: A Double-Blind, Sham-Controlled Proof-of-Concept Study. Schizophr Bull. 2016 Apr 20. pii: sbw041
Jobst A, Brakemeier E-L, ...Falkai P, ....and Padberg F. European Psychiatric Association Guidance on psychotherapy in chronic depression across Europe. European Psychiatry 2016, 33: 18–36