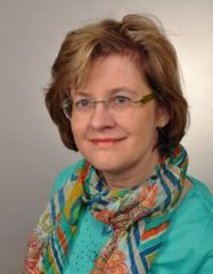 Research Group Leader, Department of Psychiatry and Psychotherapy, LMU Munich
Senior Consultant
Main Focus
My research aims at the neurobiology of schizophrenia and psychotic disorders. In post-mortem brain regions of schizophrenia patients, I investigated genome-wide gene and protein expression by cDNA microarrays and proteomics in a long-standing cooperation with C. Turck, MPI for Psychiatry, Munich. In morphological design-based stereology studies, I investigated cell numbers in hippocampal subregions in schizophrenia and affective disorders.
Additionally, I developed the "perinatal hypoxia" animal model in the etiology of schizophrenia, focusing on the impact of birth- and obstetric complications. This environmental factor has been applied in transgenic TCF4 overexpressing mice.
I coordinated a clinical study of aerobic exercise in chronic schizophrenia patients. Furthermore, I am engaged in neuroimaging studies of schizophrenia patients and, starting in 2000, I continuously collected brain tissue from patients with psychiatric disorders, implementing a brain bank for psychiatric disorders in Munich.
Finally, since 2011, I am Managing Editor of the international Journal "European Archives of Psychiatry and Clinical Neuroscience". During my career, I have supervised 20 MD doctoral theses and co-supervised 2 diplomas in biology and have lectured in Psychiatry since 1991.
Offering PhD positions in 2024: No.