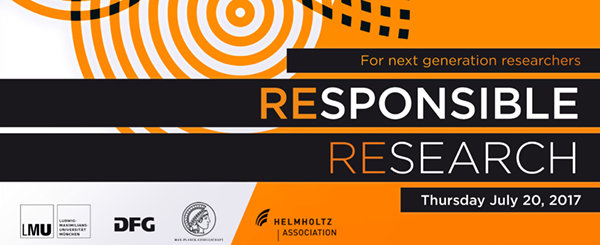 The Responsible Research event took place July 20, 2017 at the BioMedCenter Munich.
Keynote Speakers were
The Symposium included Breakout Sessions covering topics such as reproducible research, challenges in current statistical practices across disciplines, plagiarism, publication practices and ombuds-system with contributions from Ansgar Ohly, Eckhart Thein, Thomas Brill, Felix Schönbrodt, Tobias Straub, Marcus Munafò, Jan Brocher and others.
The Symposium was open and free to all Graduate students.
Slides from the Open Science Breakout with Felix Schönbrodt are available here.